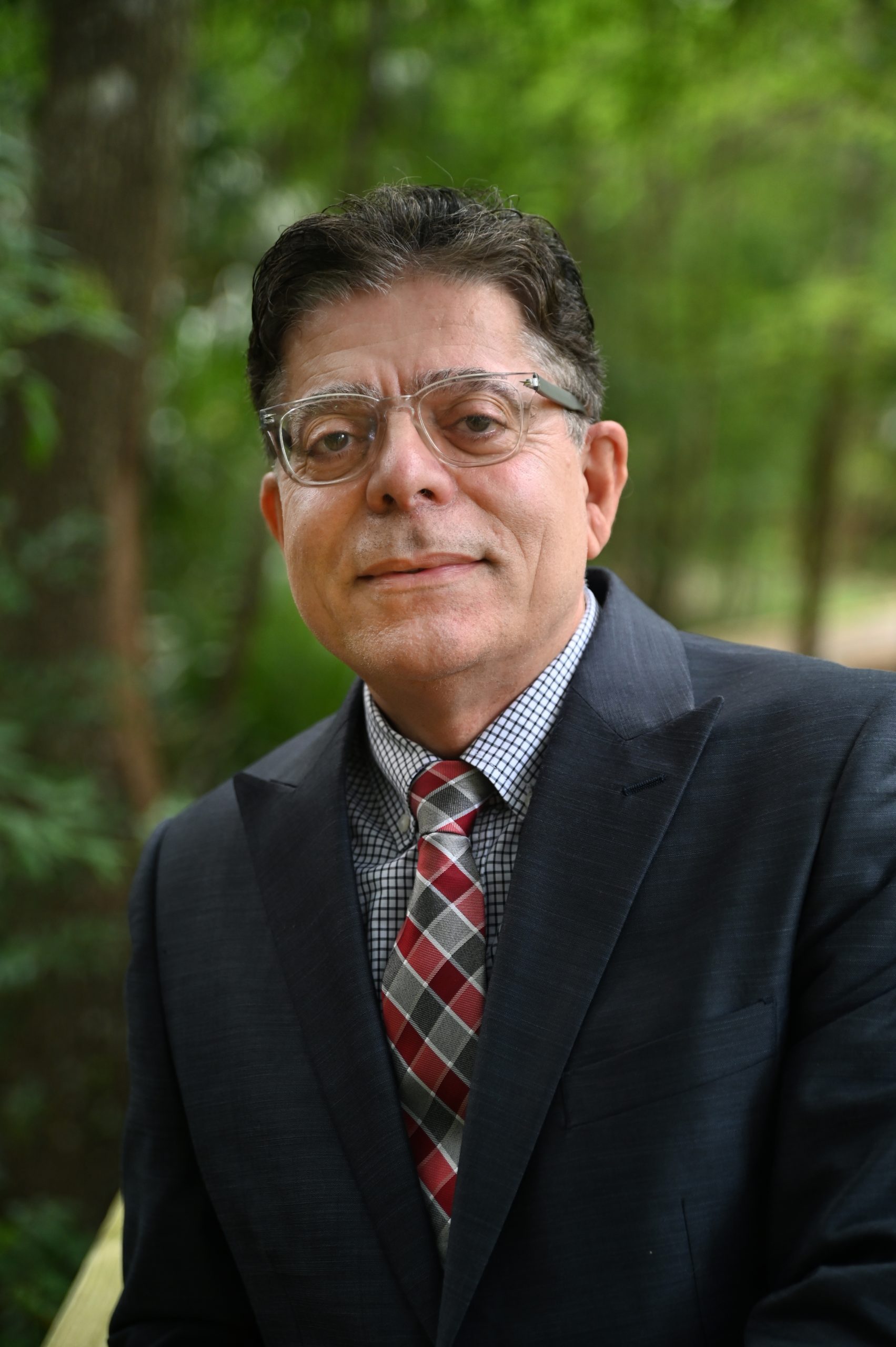 Frank Javaheri
Director of Construction
Frank Javaheri is graduate of University of Florida with degrees in aerospace and mechanical Engineering. He was a business owner for several years and has been with UF for over 26 years in Energy/Utilities, Systems Engineering, Operations Engineering and since 1999 at the Planning Design and Construction Division. Frank is currently a sr. project manager and has managed major renovation and new construction projects totaling over 1,000,000 GSF on various UF campuses in Florida primarily on research, academic, clinical and housing type buildings. Mr. Javaheri is a LEED Accredited Professional.
Frank and His wife Brigitte, a Registered Nurse, have two sons, Joshua is the lead artist at Trendy Entertainment in Gainesville and Stephan is a practicing DMD currently with the United States Air Force.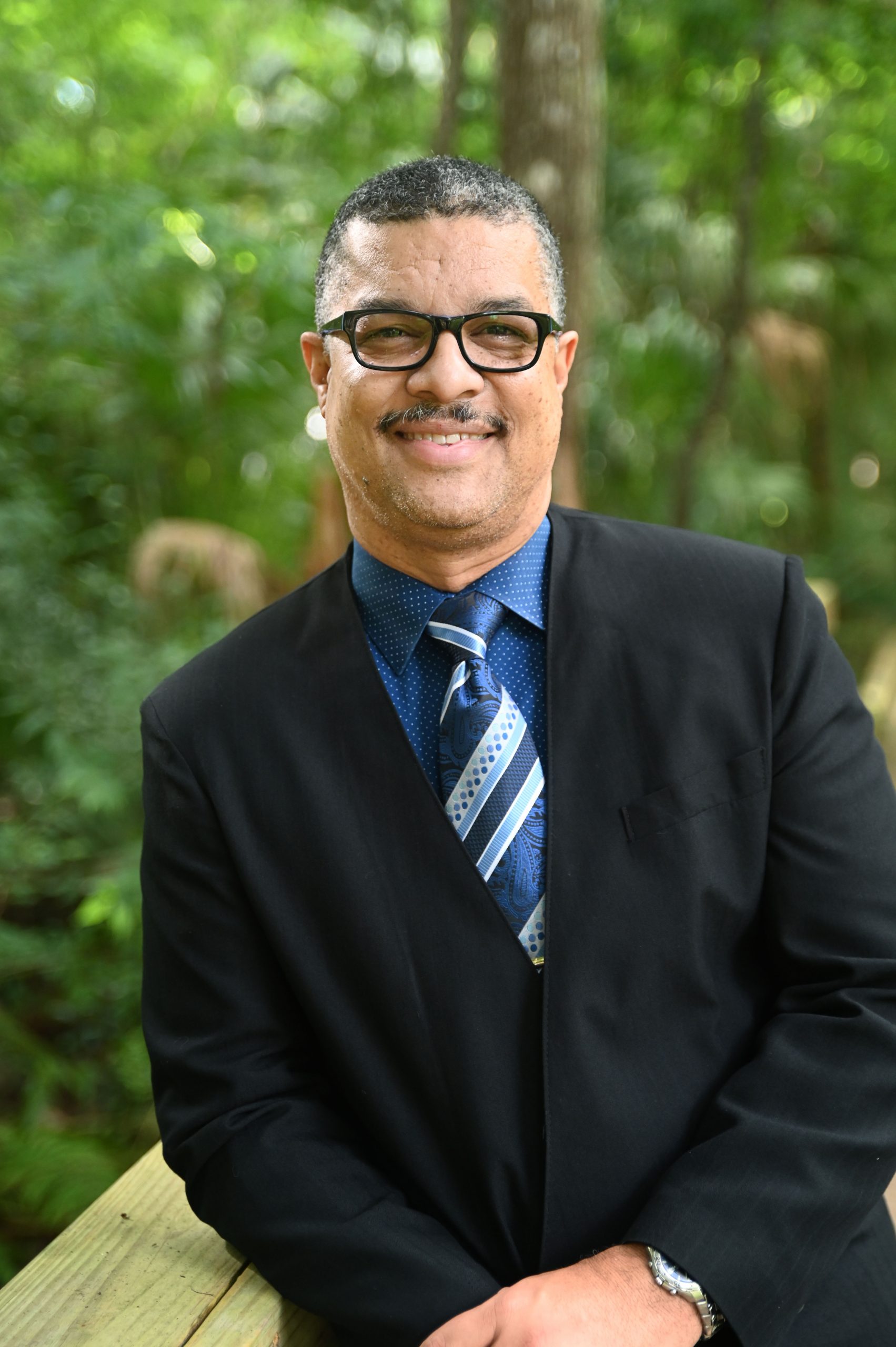 Francisco Oquendo
Assistant Director of Construction
Francisco is responsible for managing both major and minor projects. He mentors and provides orientation of policies and procedures to new project managers. Francisco started working for the University of Florida in September 2005. He has a Bachelor's in Science of Mechanical Engineering with experience in Commissioning Engineering.
He enjoys spending his free time as a sports trainer and sport photographer. His favorite quote is "It is about time to STOP trying and to START doing it!"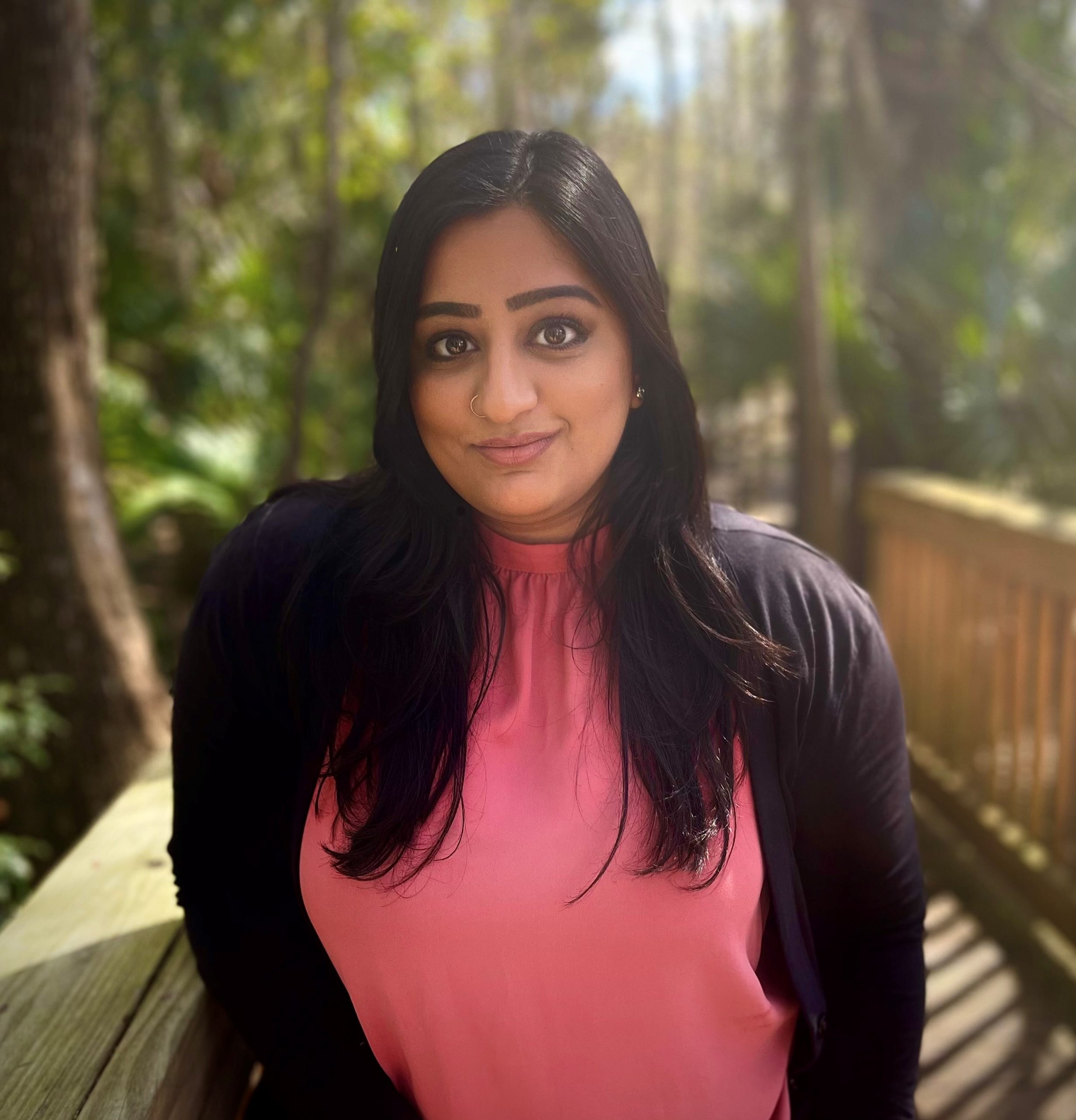 Fatima Ahmed
Project Manager
Fatima has been with the University of Florida since 2020. She has received her Bachelors from Rutgers University and is currently working on receiving her Masters from the University of Florida in Business Management.Fatima enjoys traveling, photography/videography, and weight training. She enjoys spending time with her family, especially loves to be the aunt that always talks about her nieces and nephew.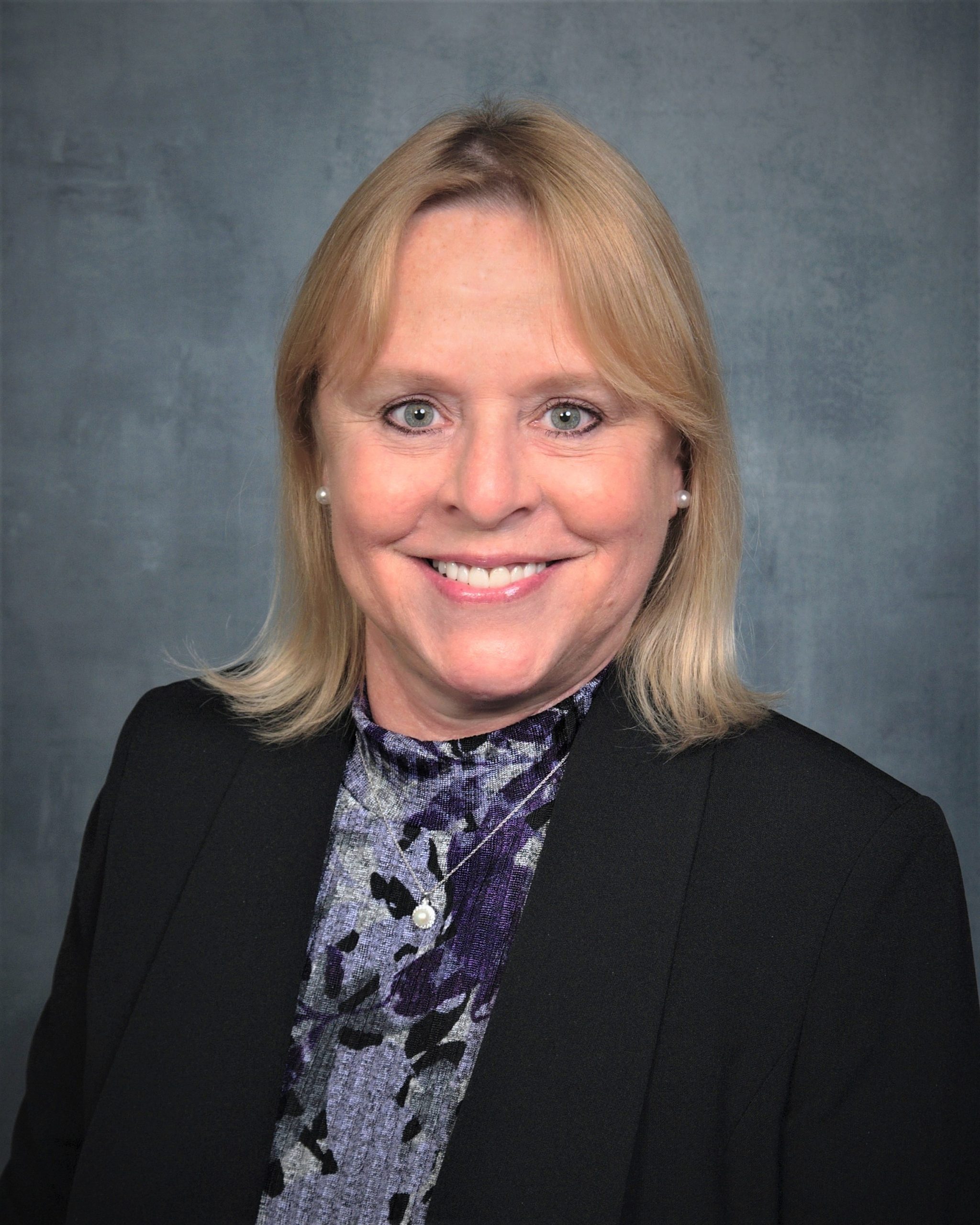 Tamera Baughman
Project Manager
Tamera Baughman is a graduate of Florida International University with a master's degree in Construction Management. She managed university construction projects for over a decade before joining the UF Planning, Design and Construction team in 2019.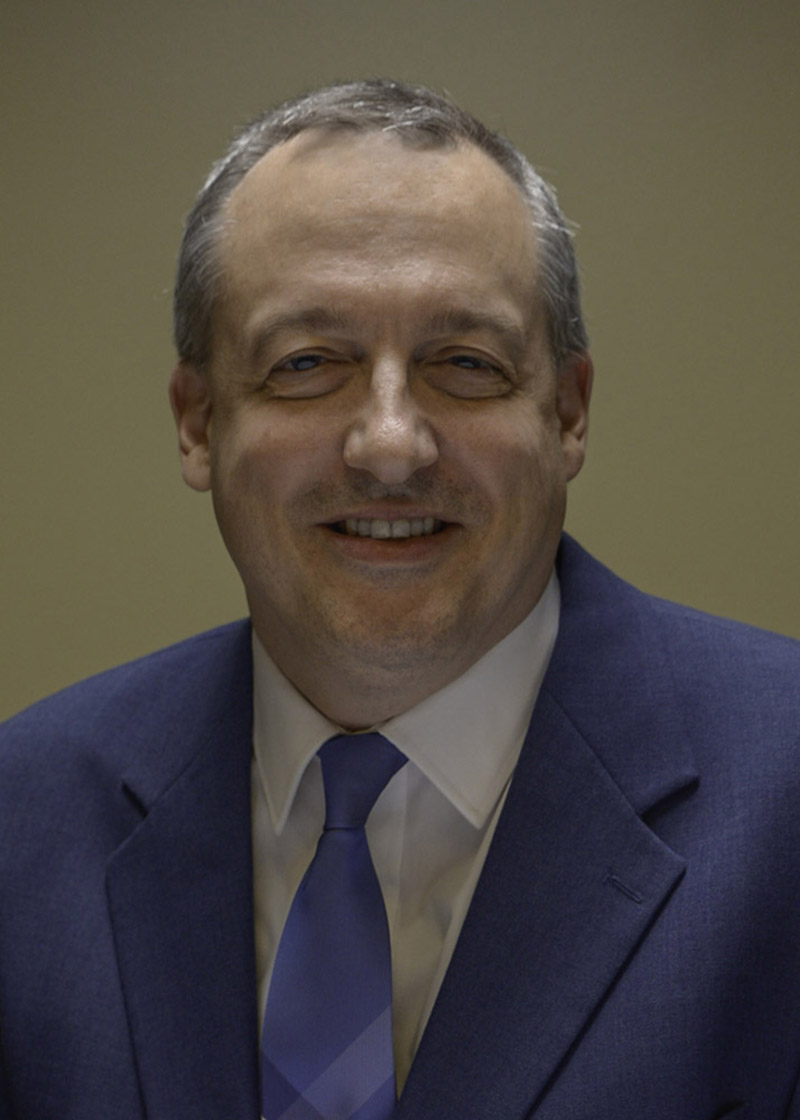 Stephen Caron
Project Manager
Stephen Caron has over 27 years of experience in the design and construction industry. Projects include, but are not limited to: emergency first responder facilities, educational facilities, restaurants, hospital & diagnostic centers, health centers, laboratories, banks, infrastructure renovations, utilities, roadways and parking lots.
Stephen is a graduate of Vermont Technical College with a degree in Architectural Engineering. He enjoys spending time with family, fishing, traveling, sports, playing cards and volunteering time as part of various fraternal organizations and clubs.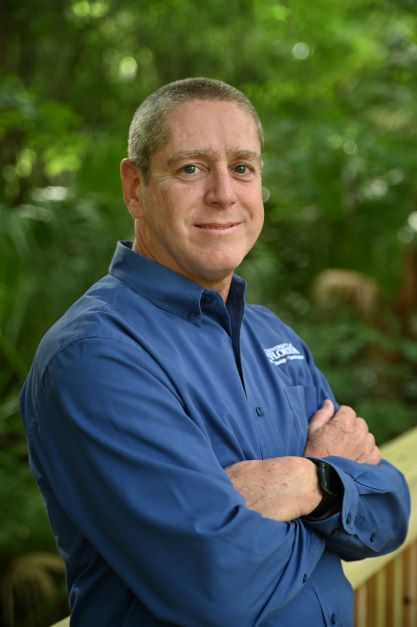 Stuart Cullen
Project Manager
Stuart Cullen is a Florida native, born in Miami and moved to Gainesville in the mid-1960's. Growing up in Gainesville, just 2 miles from UF campus, he spent a great deal of time on UF by selling drinks at Gator games to playing racquetball on the Schnell Field courts. As a Santa Fe Community College student, he dually-enrolled to participate in the Gator Band, where he met his wife. After working for a few years, he returned to UF to earn his BS in Environmental Engineering. Upon graduation, he was employed with local private Civil and Environmental Engineering practices where he obtained the Professional Engineer certification and served for over 15 years as an owner. Throughout this career he has been an integral part of the design and construction of many UF facilities making the appointment as a UF PDC Project Manager a logical transition.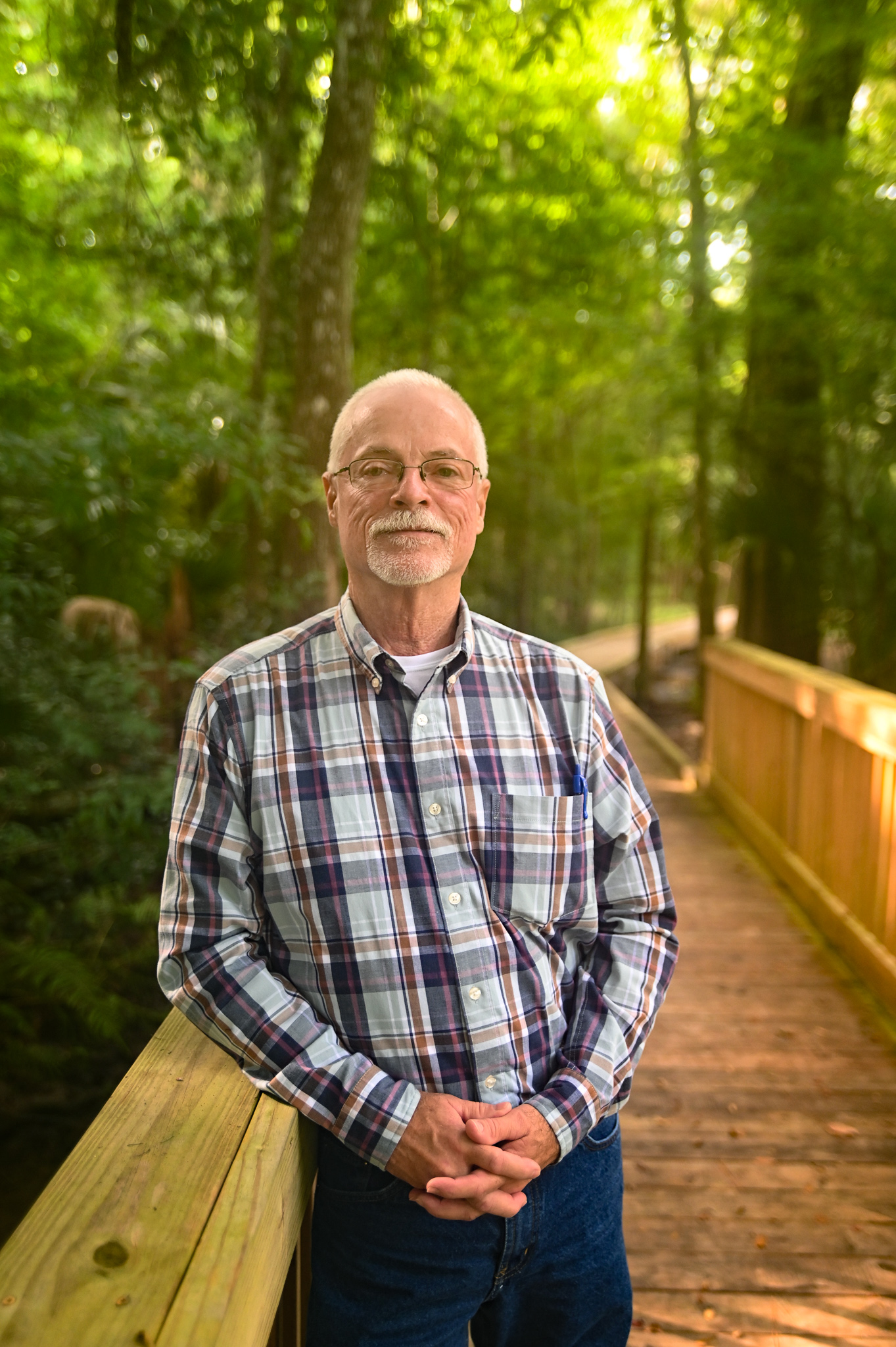 Tom Feather
Project Manager
A native of West Virginia, Tom grew up in Gainesville and is a UF graduate with BS in Building Construction and MBA degrees. He is a State of Florida Certified General Contractor and Licensed Real Estate Broker. After establishing and then selling Feather's Blueprint Shop (now Advanced Reprographics) in Gainesville, Tom worked in the private sector for Central Florida area commercial contractors and has experience as a Project Manager, Business Manager, Scheduler, Estimator, Superintendent and Owner's Representative.
Along with his wife Teresa, Tom's "free time" is spent managing a hobby farm in Belleview with cattle, goats, a horse, chickens, cats and dogs. In addition to managing the herds, time is also spent working the land growing fruits and vegetables and other plantings including many varieties of bamboo.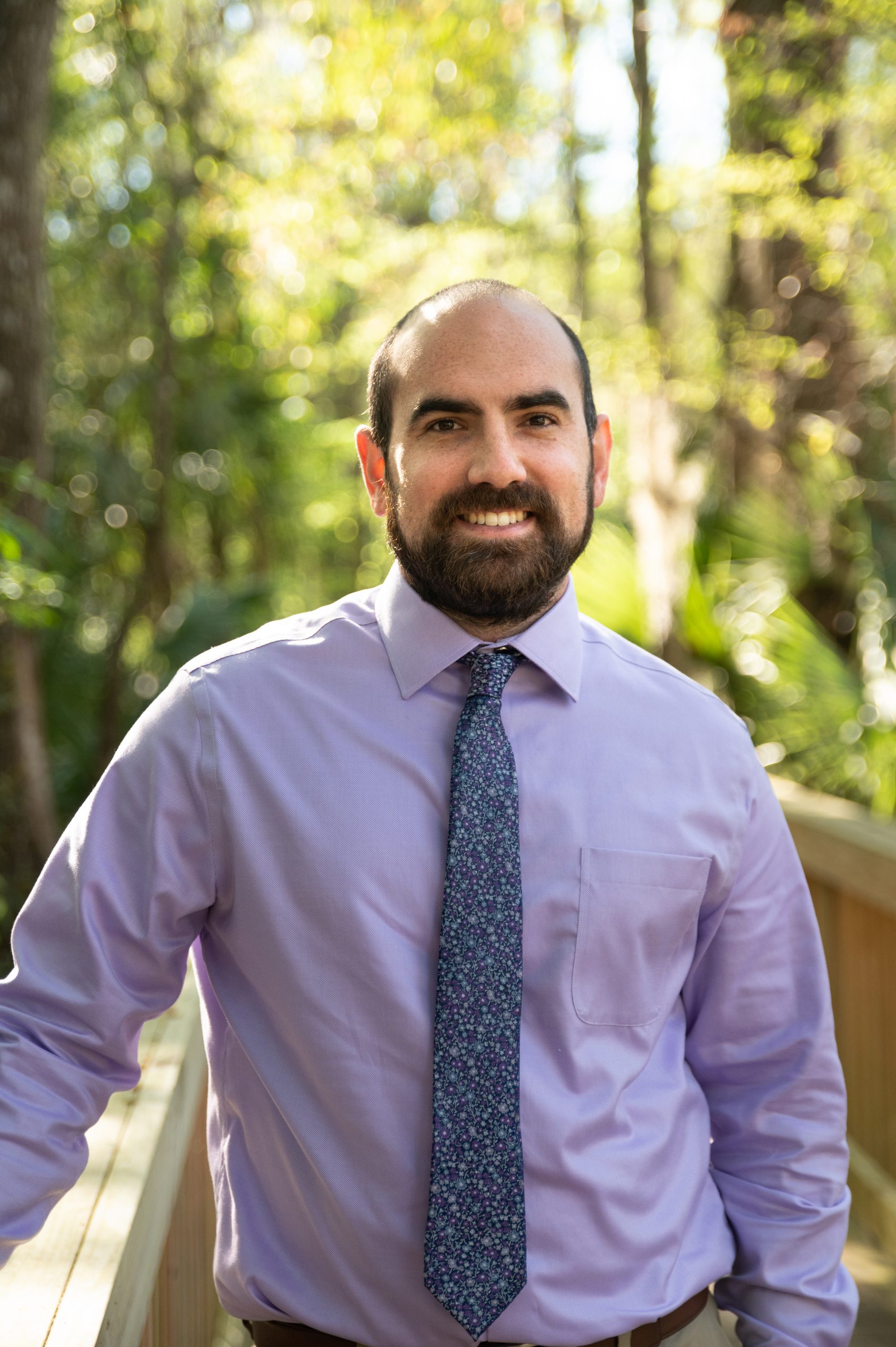 Alex Gauthier
Project Manager
Alex Gauthier has worked at the University of Florida since 2012 and joined Planning, Design, & Construction in February 2022 as a Project Manager, where he manages various construction and renovation projects.He is a graduate of the University of Florida with a B.A. in Business Administration and a specialization in Urban and Regional Planning. Prior to joining Planning, Design & Construction, he worked at the Heavener School of Business and UF Facilities Services.
When he's not at work, he enjoys spending time with his wife and family, off-roading, fishing and diy projects.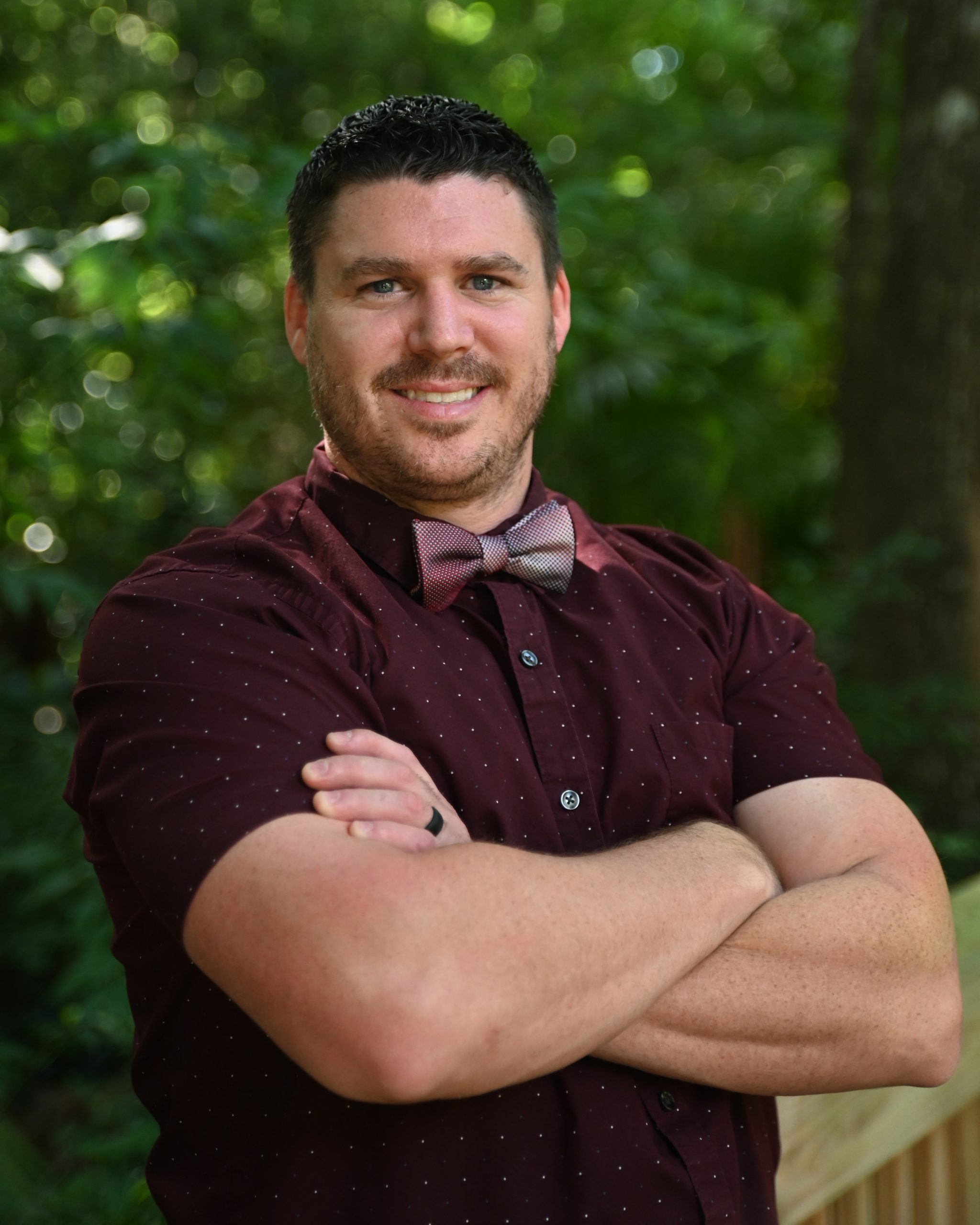 Robbie Grassano
Project Manager
Robbie started at PDC in 2019. Prior to that, he worked for IFAS. Robbie has over 18 years of experience in the construction industry.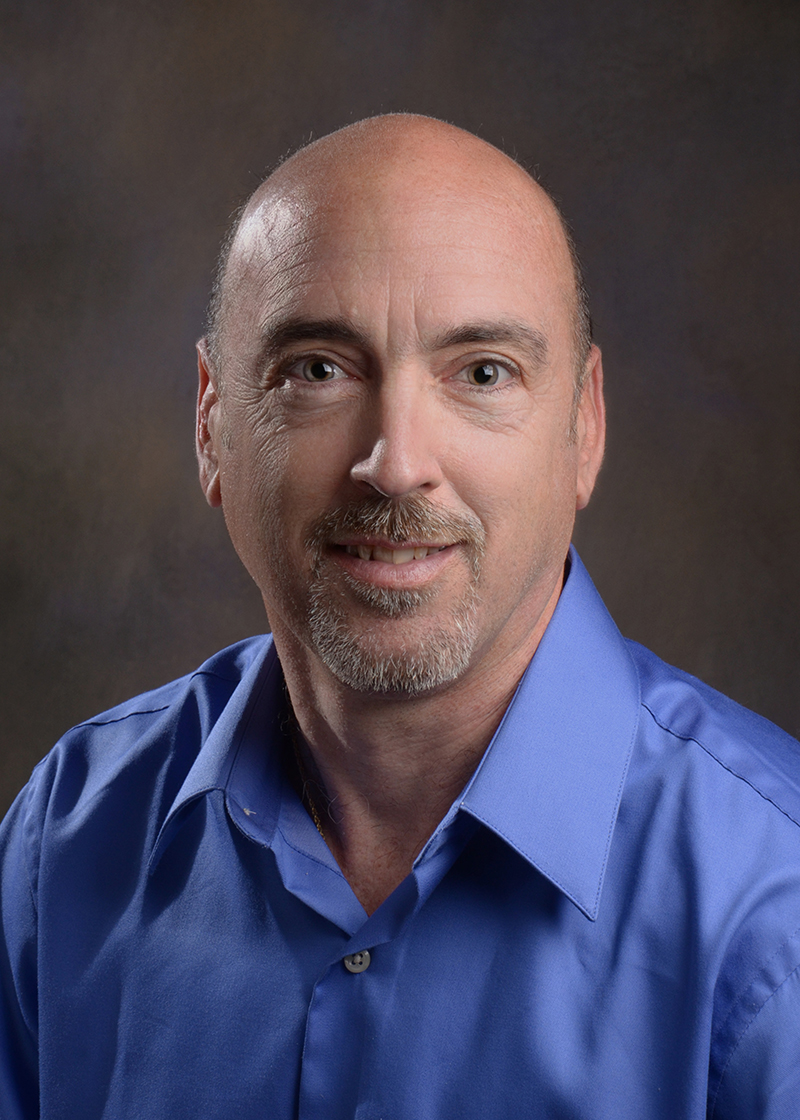 Robert Hatker
Project Manager
As his role of project manager Robert has managed both major and minor projects of varying types. He has a Bachelor-Architectural Design 93' and a Master of Building Construction 95' both from UF. Robert started working for the University of Florida in 2014.
His hobbies include guitar, golf, and collecting comic books. His favorite movie is Disney's Alice in Wonderland.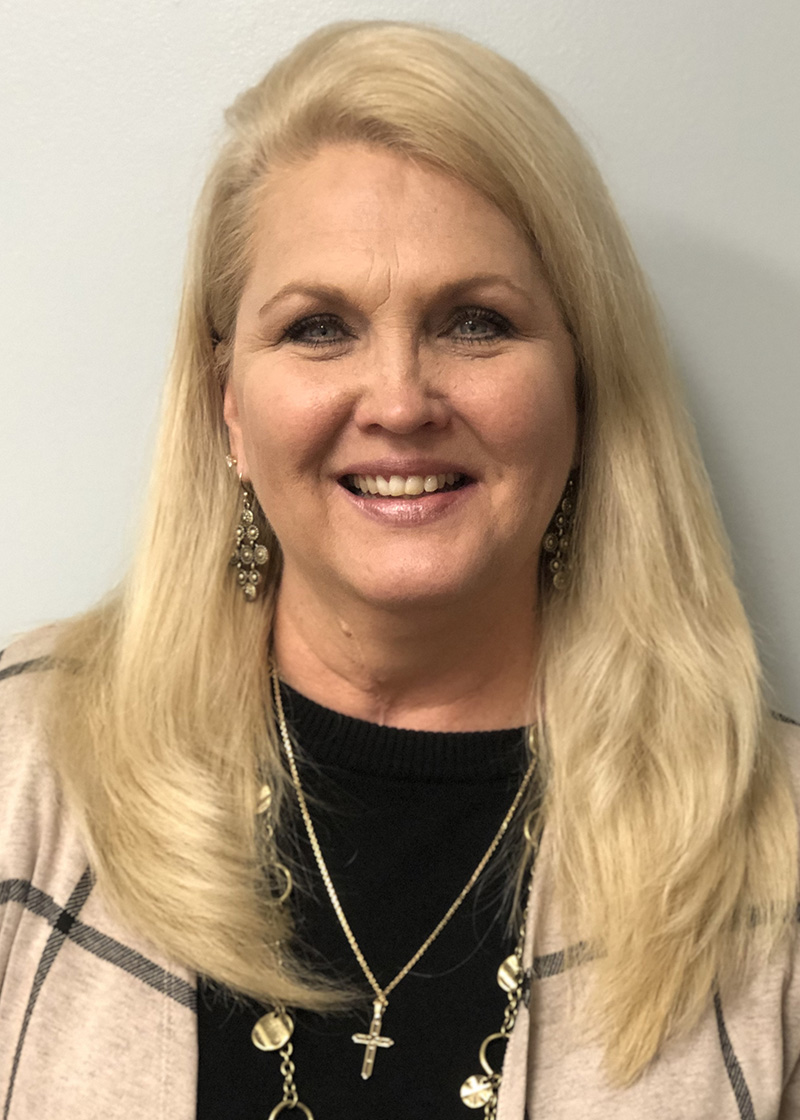 Melanie Heflin
Project Manager
Melanie has joined us with a combination of over 30 years of construction and finance experience. She has been with University of Florida for over 16 years and has joined the UF Planning, Design and Construction Team in the Winter of 2019. This is following a long-vested career at the University of Florida P.K. Yonge Developmental Research School serving a Superintendent and Facility Operations Manager. Prior to her career at the University of Florida, she and her husband owned and operated a HVAC Company in the North Central Florida area for over 18 years.
Outside UF, Melanie's world revolves around her family – her husband, children and grandchildren. They all enjoy time together on their airboat, fishing and family dinners.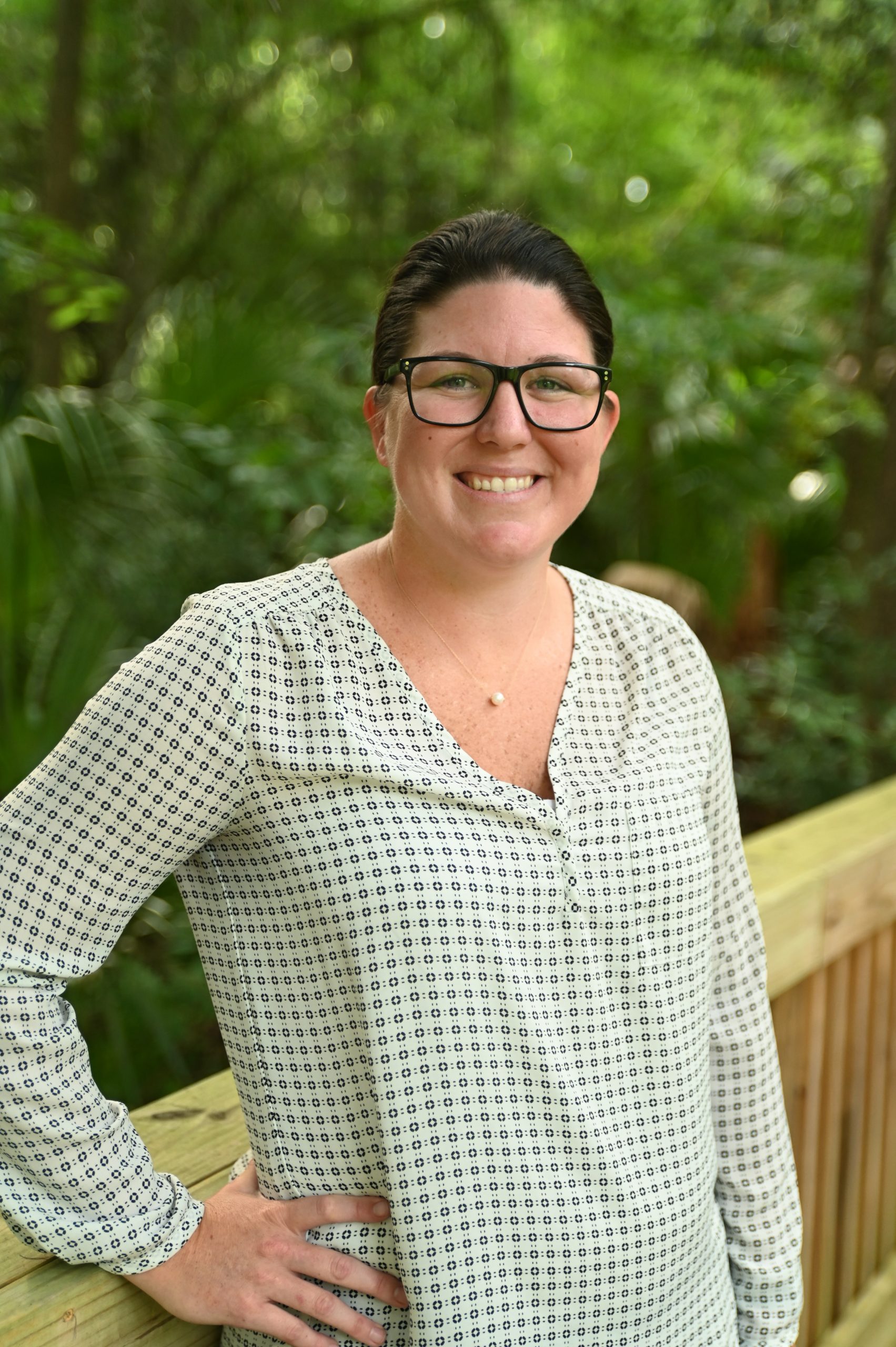 Tori Hughes
Project Manager
Tori Hughes is a graduate of Flagler College. Prior to joining the Planning, Design and Construction team in January 2020, she was employed with the University of North Florida, where she worked in Facilities as an energy manager as well as maintaining campus-wide projects.
Outside of work she enjoys spending time with family and her bulldog, Stella.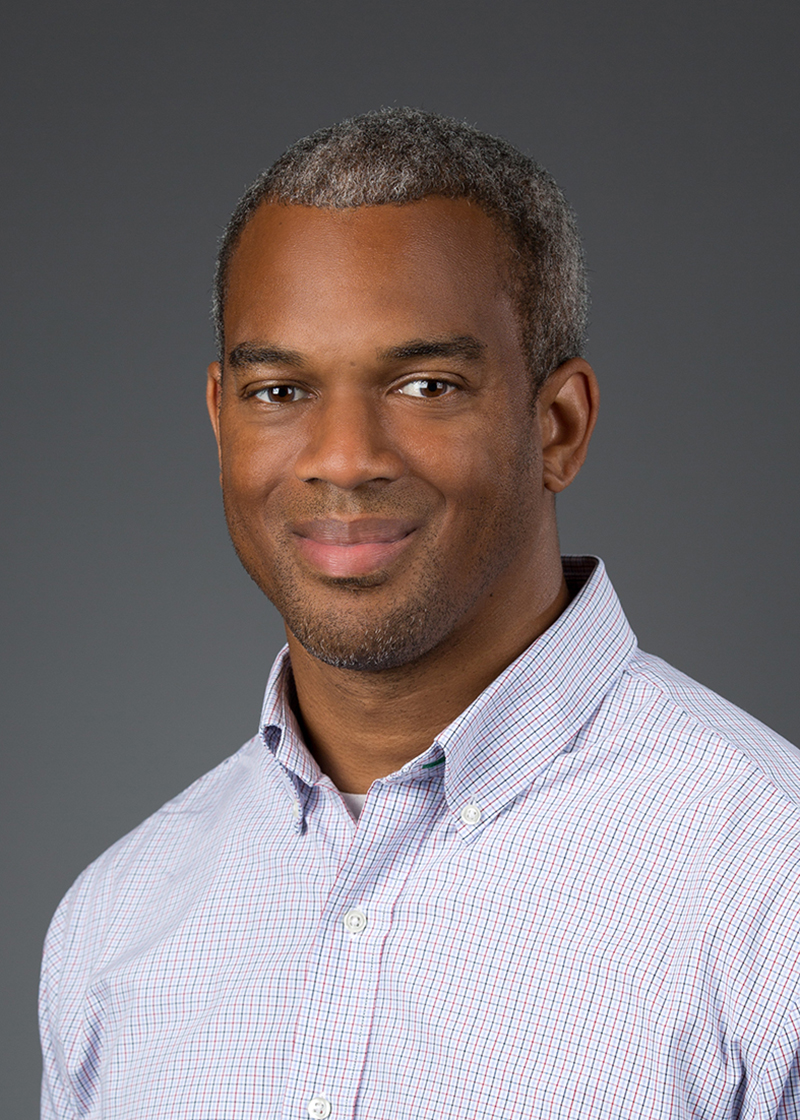 Mark Humbert
Project Manager
Mark Humbert has over 10 years of architectural, construction, and real estate development experience prior to joining the Division of Planning, Design, and Construction in August of 2015.
Mark enjoys reading and spending time with this family.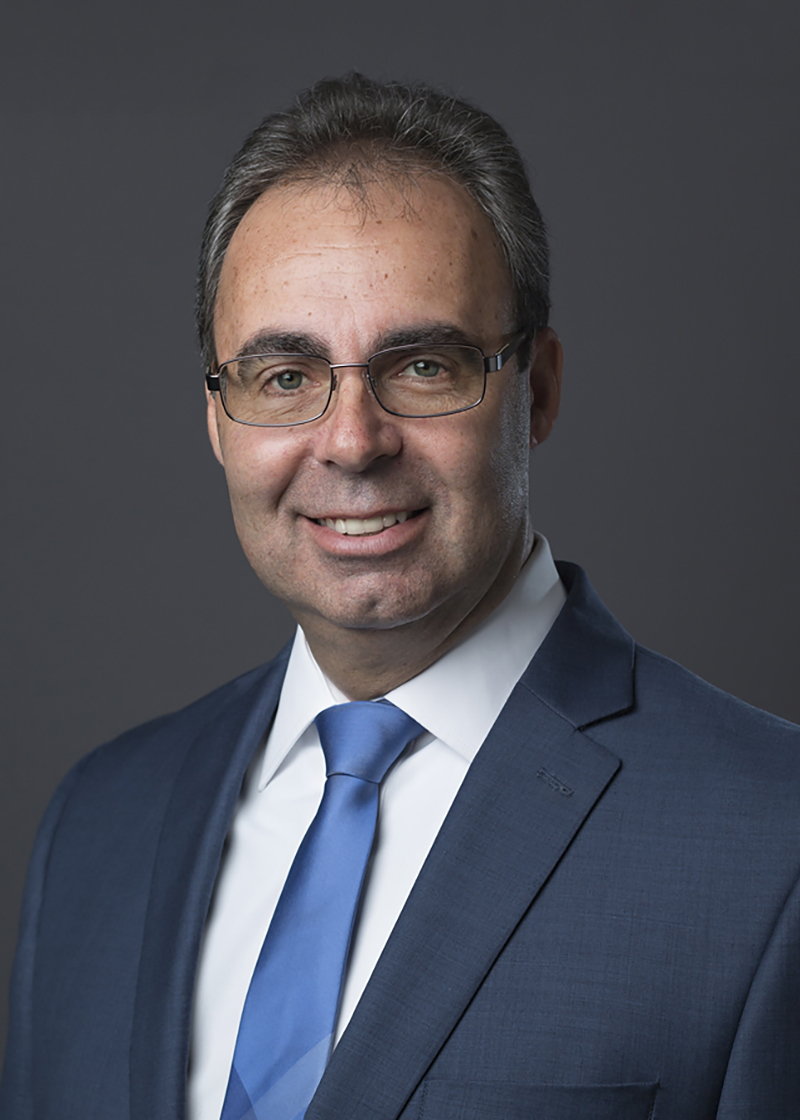 Keith Humphreys
Project Manager
Keith Humphreys is a graduate of University of Florida with a degree in Building Construction Management. He has worked in property development and construction for 20 years. Keith's experiences range from large new construction multi-storied mixed-use buildings to small high-tech renovations. He served 10 years in the US Navy where he was an Operations Specialist.
Keith and his wife Karen have 3 children. They enjoy traveling, sports, and all beach related activities.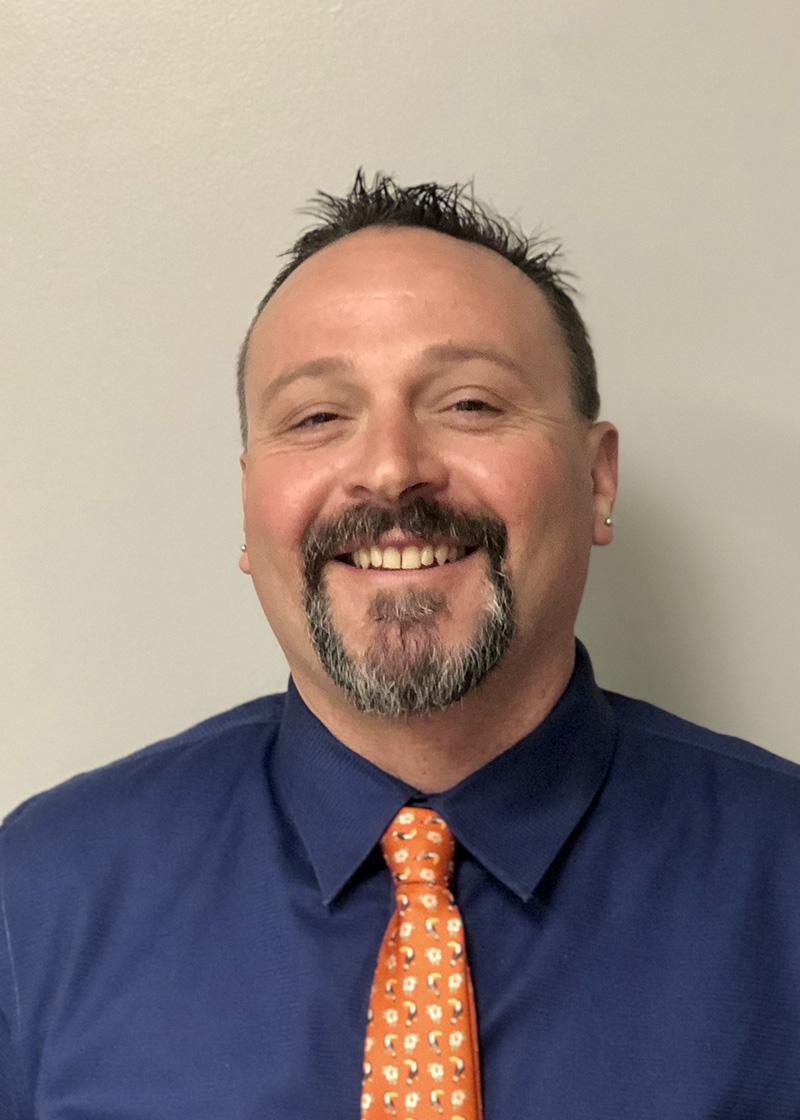 Background in construction related to MEP. Started with pushing brooms at an early age. Host a 25 year experience level in mainly the mechanical field also encompassing every discipline from underground site work to final building completion. Married with a single child. Enjoy the outdoors including fishing, hunting, shooting, boating and any fun in the sun with family and friends. Excited to be a part of a supportive and progressively thinking group of coworkers and management.
Mac McKinney
Project Manager
Mac is a Project Manager. He has a Construction Management Degree and many years' experience in the construction field with many trades. He is a family man and enjoys video games and do it yourself projects and agrees that "dogs are a man's best friend!" He has been at UF for over 7 years now and is very excited to be part of the PD&C family. Building the future. Restoring the past.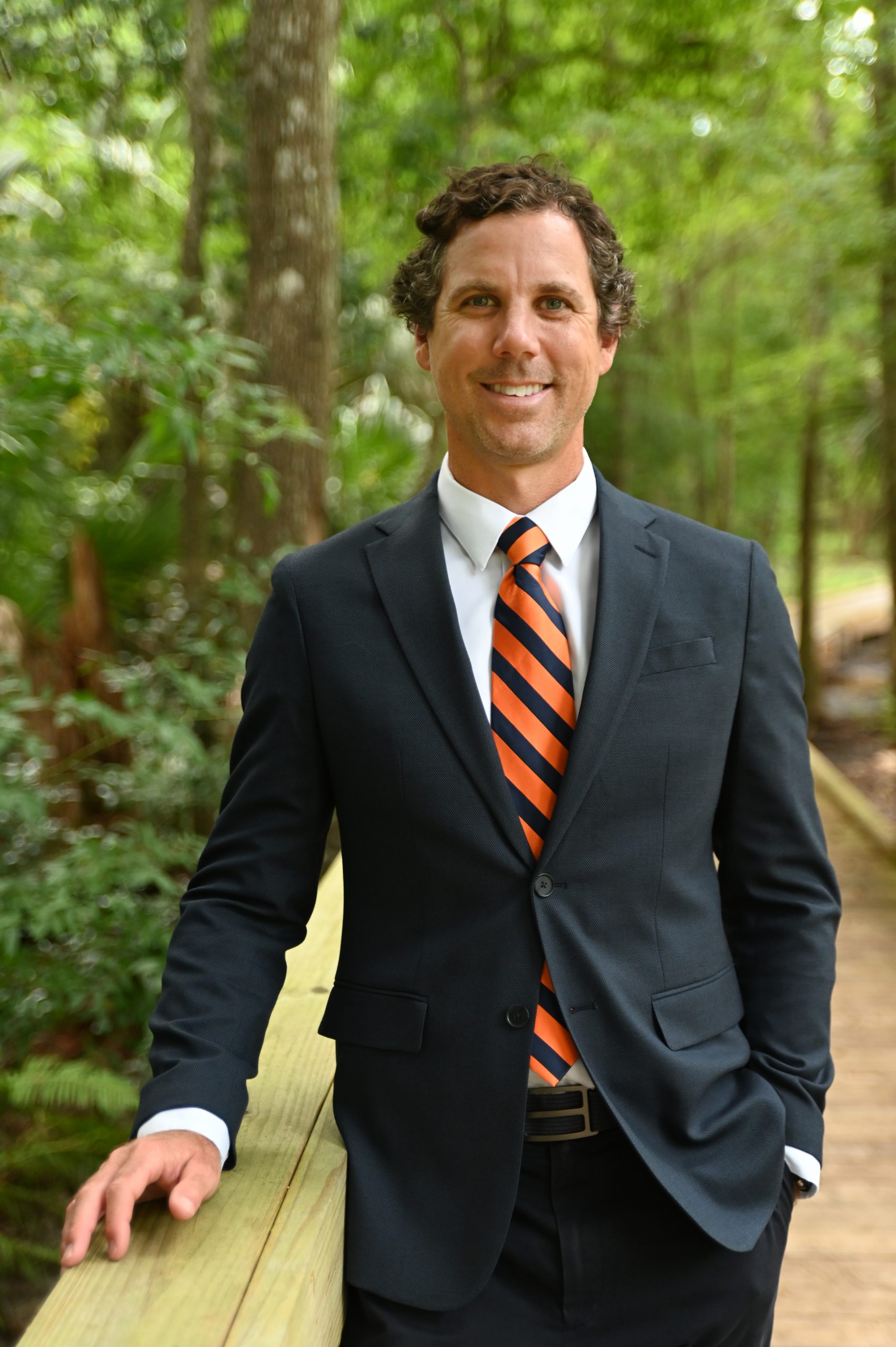 Andrew Meeker
Project Manager
Andrew is a Department of Landscape Architecture graduate of the University of Florida's College of Design, Construction and Planning with two decades of both private and public sector project management experience. Throughout his career, Andrew has pursued a collaborative multi-disciplinary process based approach to projects that includes striving for creativity and context sensitivity. Andrew is licensed landscape architect and is honored to represent and support PDC's mission to deliver excellent facilities to the University of Florida.
Andrew and his wife are proud parents of 2 children and enjoy spending time together in the woods and water with family and friends.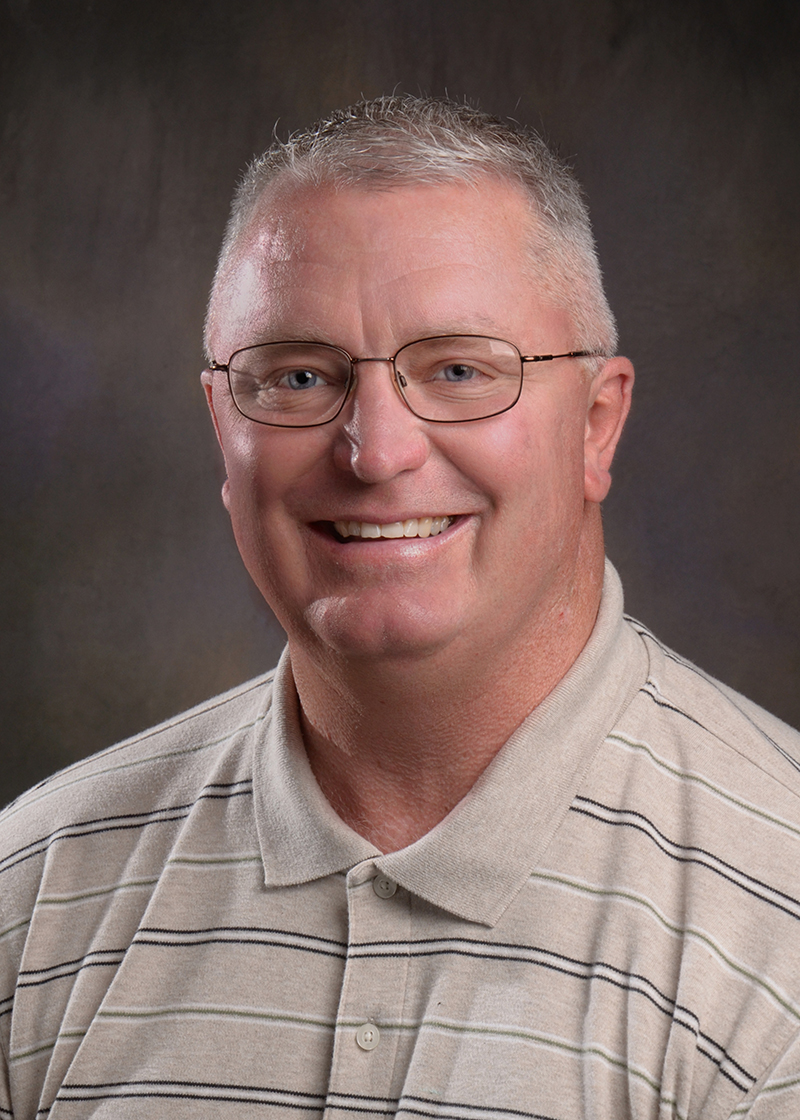 Greg Roberts
Project Manager
Greg joined the Planning, Design and Construction team in 2014 as a Project Manager. Greg is involved in various projects throughout the University from quick response to minor projects. He has over 30 years of experience in residential and commercial construction. He has worked as a Senior Estimator and Project Manager for several companies throughout the state of Florida. He specializes in working in a fast paced environment and manages multiple projects at any given time.
He enjoys the outdoors, gardening and spending time with his wife Cheryl and daughter Serena.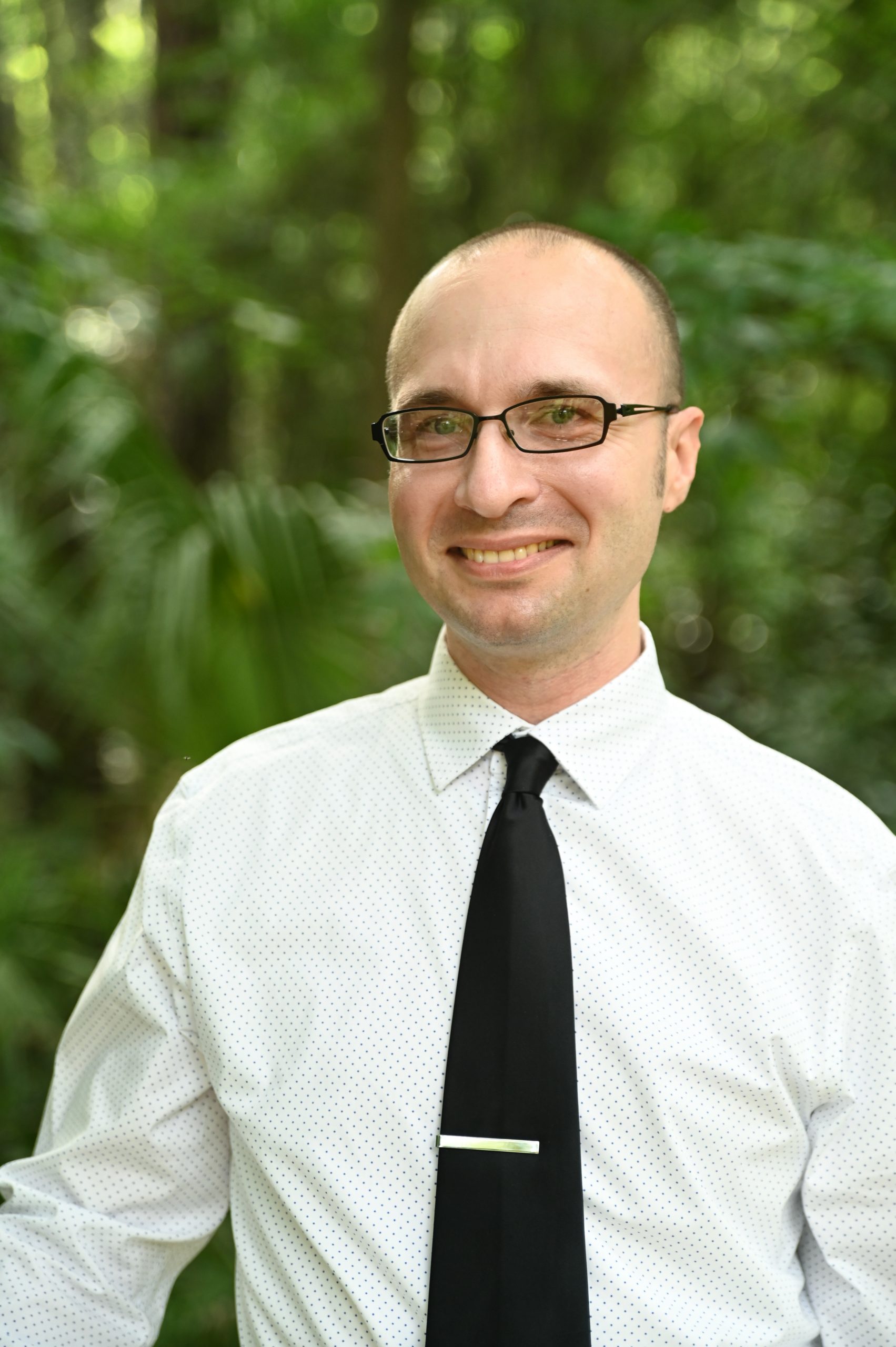 Stephen Roberts
Project Manager
Stephen Roberts joined the Division of Planning, Design, and Construction in 2019 as a Project Manager II, where he manages new construction and renovation projects.
He is a graduate of the University of Florida with a B.S. in Aerospace Engineering. Prior to joining PDC, Stephen worked as a Mechanical Design Engineer for an international heavy equipment manufacturer.
Both lifelong Florida residents, Stephen and his wife moved to Gainesville in 2005. When he's not at work, he enjoys spending time with his family, playing video and board games with his wife and friends, reading, and running.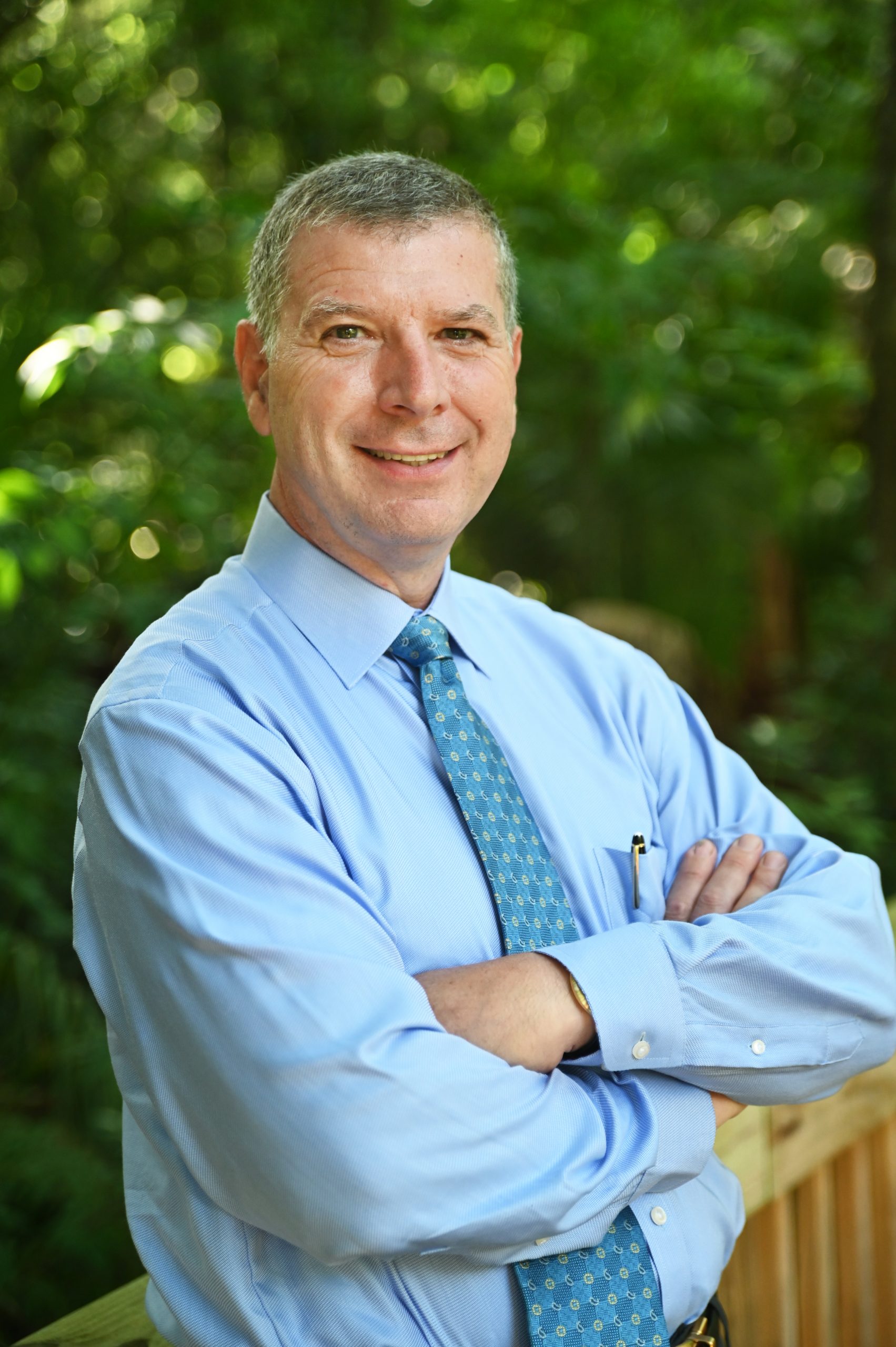 Jim Vignola
Project Manager
Jim is from a Navy family and landed in Florida while in junior high. Jim was always an avid model-maker or building or fixing things. While volunteering at church during construction of the Church's Fellowship Hall, he was hired at age 15 as an apprentice electrician which he held until entering the University of Florida. Jim is a graduate with both a Bachelor of Design and a Master of Architecture. He has worked in the industry since 1987. Jim interned in the Jacksonville area, but has spent most of his professional career in Gainesville. In mid-2017, Jim sought a career change and began work for a construction company as an Estimator and assisting with many Pre-Construction efforts. Jim is grateful for that experience having rounded his expertise. Starting at PD&C in late 2019, Jim is now excited to be on the owner's side of the industry. Jim maintains his FL Architectural License (since 1994) and is a LEED AP (since 2008) and BD+C (since 2011).
Jim and his wife, Cindy enjoy travel and photography, and Jim is an admitted "foodie." Jim is a hobby woodworker and generally likes constructing or re-purposing. Jim is an Eagle Scout, an active graduate of the Fraternity of Phi Gamma Delta, a graduate of Leadership Gainesville (Class XXIV), and an active member of the AIA.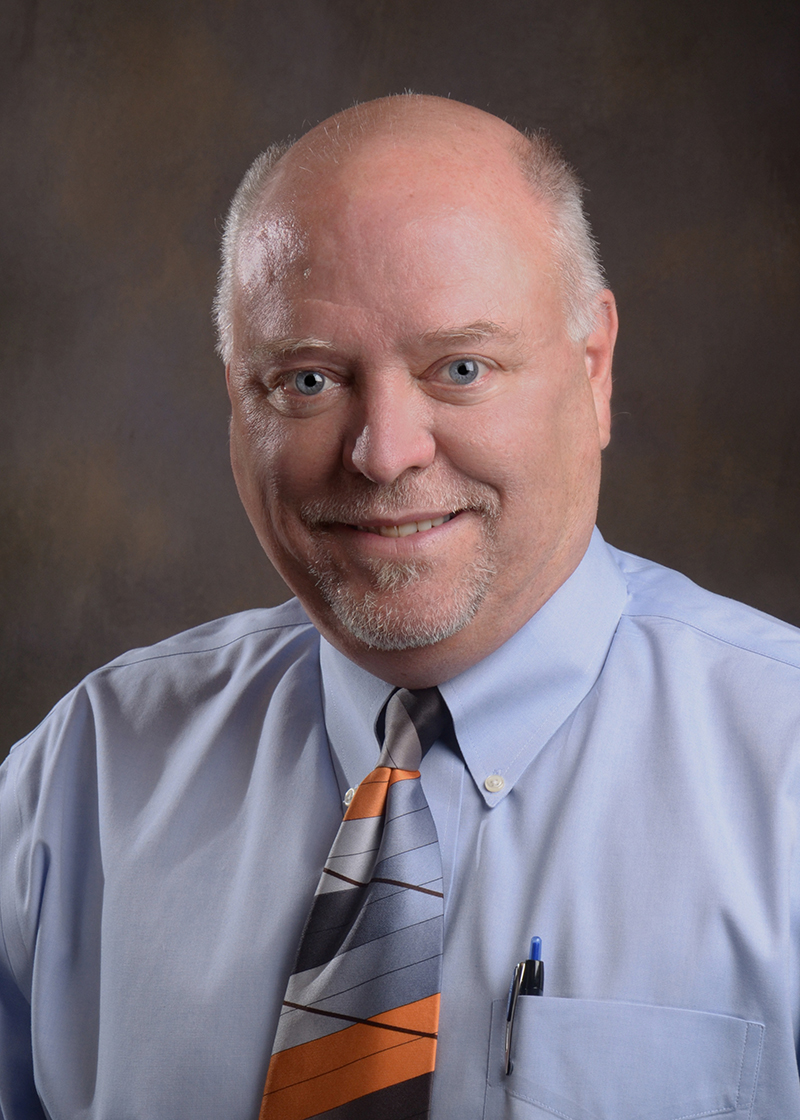 David Wood
Project Manager and Preconstruction Manager
David Wood is a graduate of the University of Florida with the Degree Master of Arts in Architecture. He is a licensed General Contractor in the State of Florida and a LEED Accredited Professional. Prior to joining Planning Design and Construction in 2014 he spent 30 years in the private sector in both the design and construction industry. David's project experience includes multiple deliveries for the State University System at the University of Florida, University of Central Florida, University of South Florida and the University of North Florida.
David has two grown children, William who is a medical software consultant with Accenture and Benjamin who recently received his Masters Degree from the University of Florida and works as an Athletic Trainer for IMG Sports.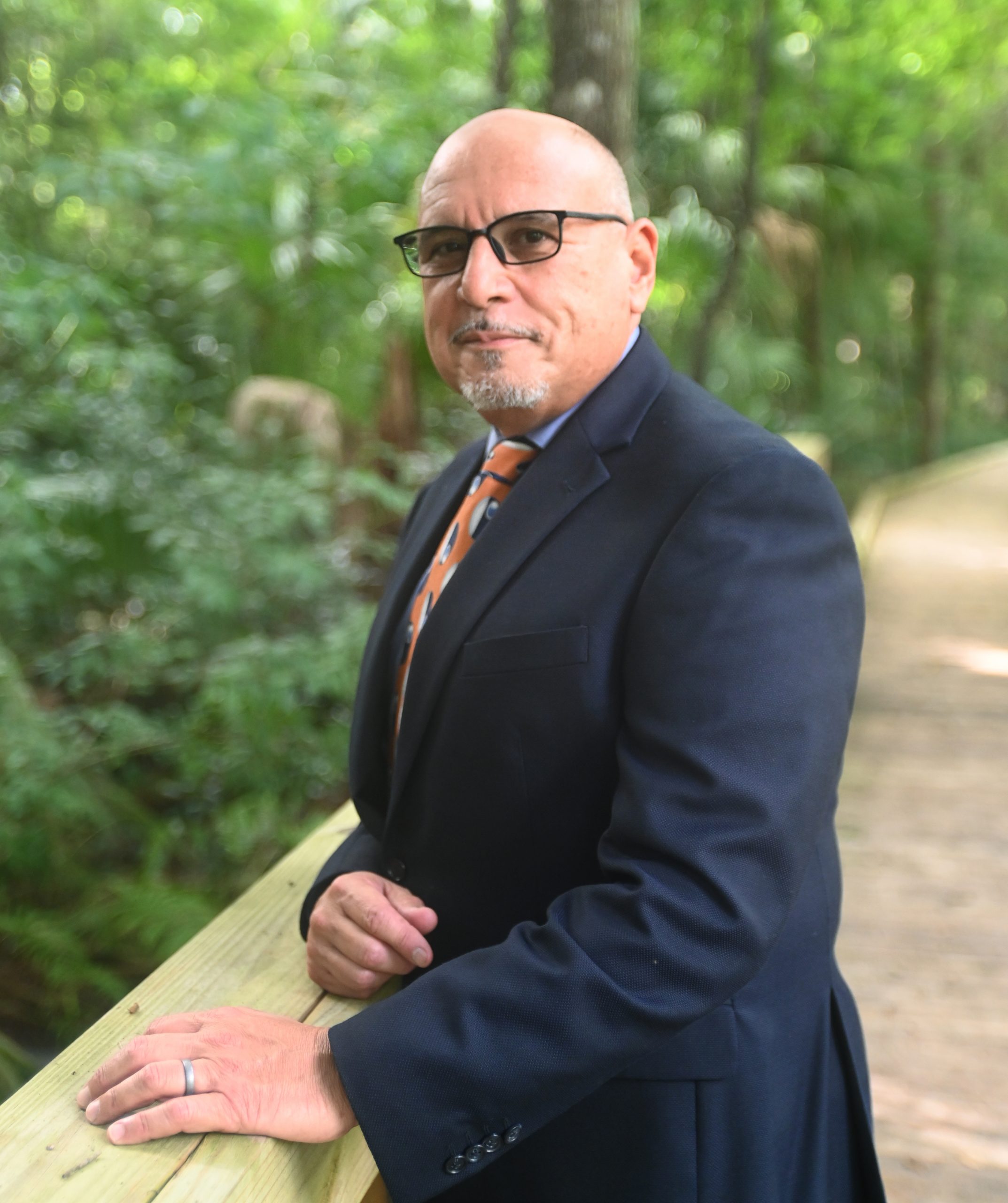 Milo Zapata
Project Manager
Milo Zapata is a native Floridian with a University of Florida degree in Building Construction Management. Milo maintains both his General Contractors license (since 2006) and LEED AP BD+C certification (since 2009), he has served on the Plan Board and Historical Preservation Board for the City of High Springs (6 years). He has worked in the profession for almost 40 years in the private sector, serving in various capacities as a Sr. Project Manager, Chief Estimator, Director of Pre-Construction and Owner's Representative. Milo and his daughter Emily, have resided in Alachua county since 1994, he and his wife Kimberly, both enjoy immersing themselves outdoors and biking as much as possible, Kim is a home grown Alachua County resident, licensed medical esthetician as well as an accomplished Artist.
Go Gators!
Eddie Dunsford
PDC Intern
Hello, my name is Eddie Dunsford, and I am currently studying sustainability in the built environment. I plan to graduate at the end of summer 2022. I am very passionate about sports, especially anything related the Florida gators, and I am always surrounded by friends and family. I'm very Excited to learn more about the PDC office and get as much learning experience as I can.